Featured Property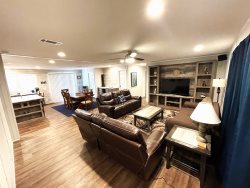 Southern Comfort
Guest Reviews
Hey we just wanted to say thank you for helping to make our vacation great. Our home was better than expected and the staff at Coastal...
The condo was fantastic, in fact we will be requesting that exact one every time we come down to Rockport for any vacation that we migh...
The house was very comfortable, nicely decorated, clean and relaxing. The kitchen was stocked with all we needed to cook and the bedro...
View More Reviews
Driving Directions